Snorkel Volkswagen Crafter and Man TGE available soon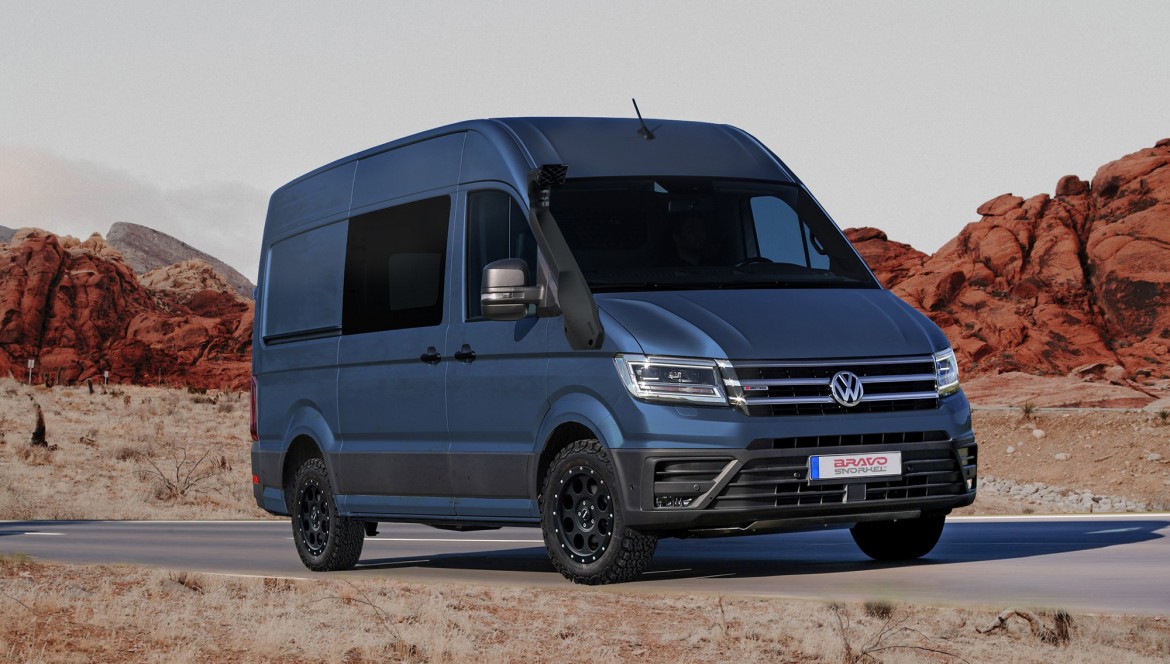 New kit for the Volkswagen Crafter and Man TGE whose design follows the lines of the successful SVW6 model of the T5 / T6.
We already have an expected date for the arrival on the market of the expected kit for the Volkswagen Crafter and the Man TGE (2017 onwards), which is estimated for the end of February 2021 and with the reference SVCR.

The exterior lines retain the successful design presented in the VW T5 / T6 SVW6 kit, as well as its high levels of quality, which will be compatible with all its versions and available configurations.
Both vehicles have been widely accepted since their launch and many professionals and specialists use them as a basis for their preparations and transformations.
The versatility of the vehicle both for industrial use and for camper and overland applications, has led to a high demand in the market that has led us to develop this new snorkel kit.
Design, ease of installation, high performance and robustness are some of the characteristics that we also find in this new model.