Bravo Snorkel SSJN: the accessory that will increase the capabilities of your Suzuki Jimny.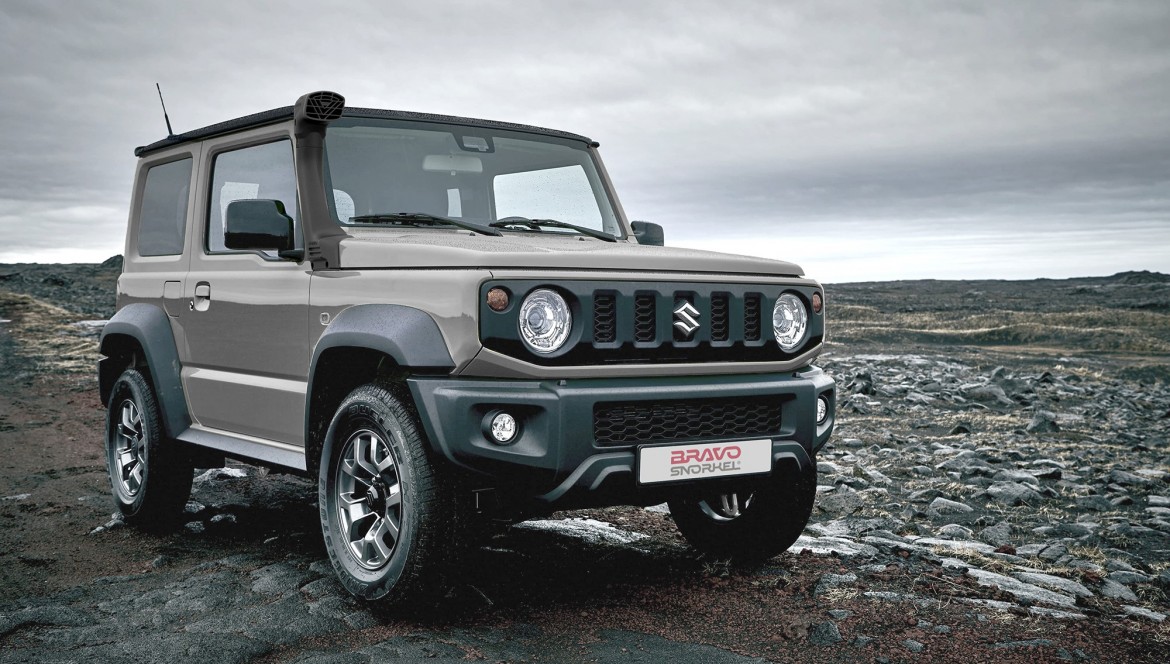 The market asked us, the owners of this great little off-road also wanted a snorkel that would allow them to improve the performance of the engine to use it on their off-road adventures.
Following the straight lines of its square body, we present a robust snorkel that is very easy to install, without the need for drilling.
Taking advantage of the spaces under the hood and respecting and at the same time increasing the sections and air flows, the snorkel will be mounted by replacing the original cover located on the fin until it connects with the filter inlet, in a quick and easy process.
Thus, we have also developed a great little snorkel that will surely be appreciated worldwide, just as this characteristic 4wd is being.