Snorkel Bravo for the Toyota Hilux 126 Series Revo. Ref. ST30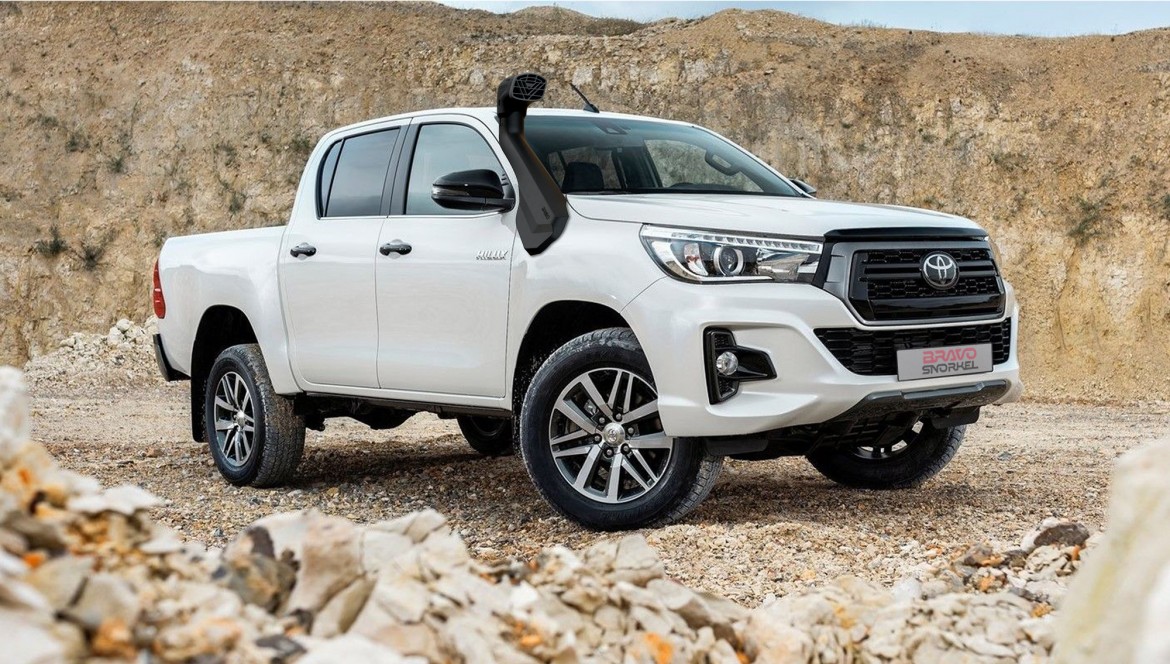 We already had a snorkel for this popular pick-up, with the reference ST26, but we have decided to make a restyling to adapt its aesthetics to the other snorkels of the new INNOVA® range of exclusive and outstanding designs.
This new kit that will be on sale soon, is much more compact, shortening its outer length to occupy as little part of the fin as possible, while remaining very well integrated with the shapes of the Hilux Revo.
At Bravo Snorkel we are constantly working to evolve our existing products, seeking customer satisfaction and meeting their expectations.