Our products have become benchmarks in the market due to their outstanding characteristics. Discover why the professionals and the most demanding users already trust Bravo Snorkel.
1. SNORKEL
Made of polyethylene and in a single piece by rotational molding, of wide thickness for high strength and durability. Material LLDPE 8446.21 ExxonMobil ™ with density 0.936 g / cm³ according to ISO 1183 test.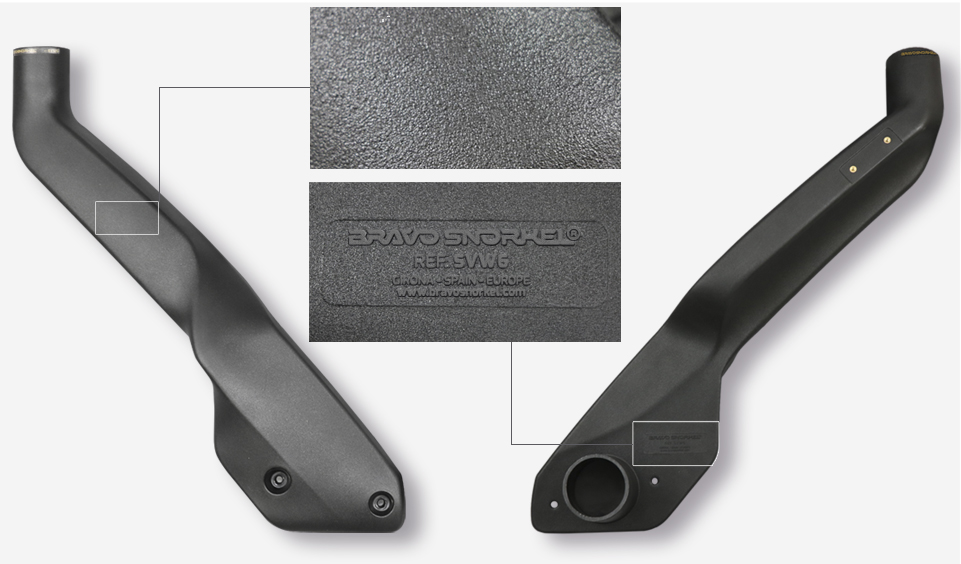 2. HEAD
High flow design for maximum performance and with slots for water evacuation. One-piece ExxonMobil ™ LLDPE and removable grille. Available for snorkels with diameter: 89mm (3.5 ") and 77mm (3").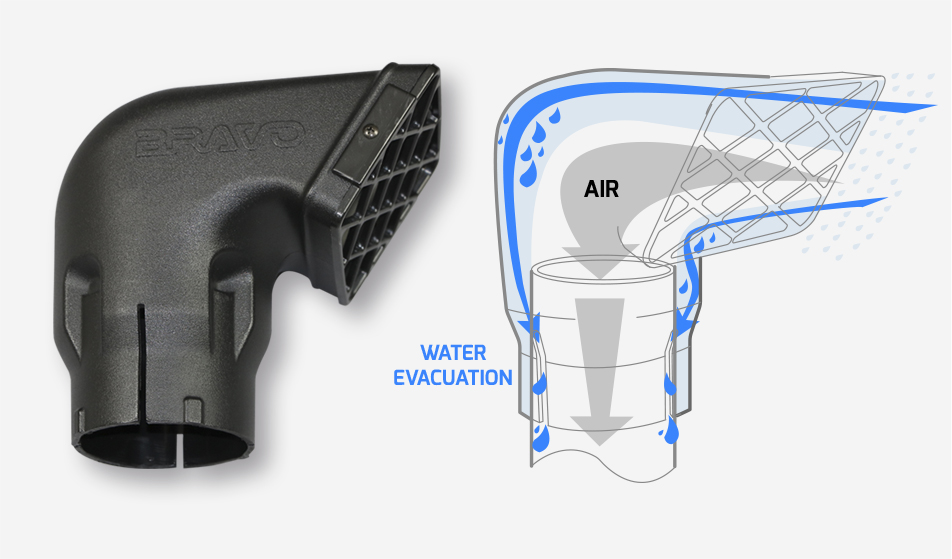 3. DUCTS
Included in all kits, resistant to high temperatures and pressures to offer optimal air flow to the engine.
Made of PP, LLDPE, EPDM ... according to the configuration and applications of each kit for a tight and precise installation.
4. FASTENERS AND FIXINGS
Hardware: 316 and 304 series stainless steel, with self-locking nuts for secure installation.
Plates: precise fit, on laser cut and surface treated alloys.
Nylon cleats: firm grip, isolating the plate from the body to prevent vibrations and corrosion.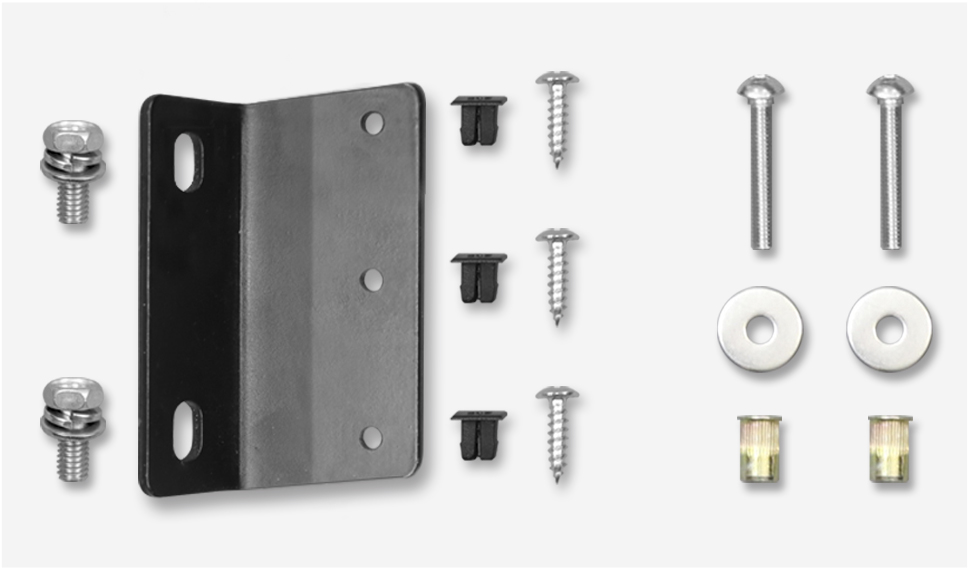 5. TEMPLATES
Specific for each model with indications of positioning and drilling of the bodywork, included inside each box. Other interior templates can be included if needed for installation.