Snorkel for the new Land Rover Defender Ref. SLFN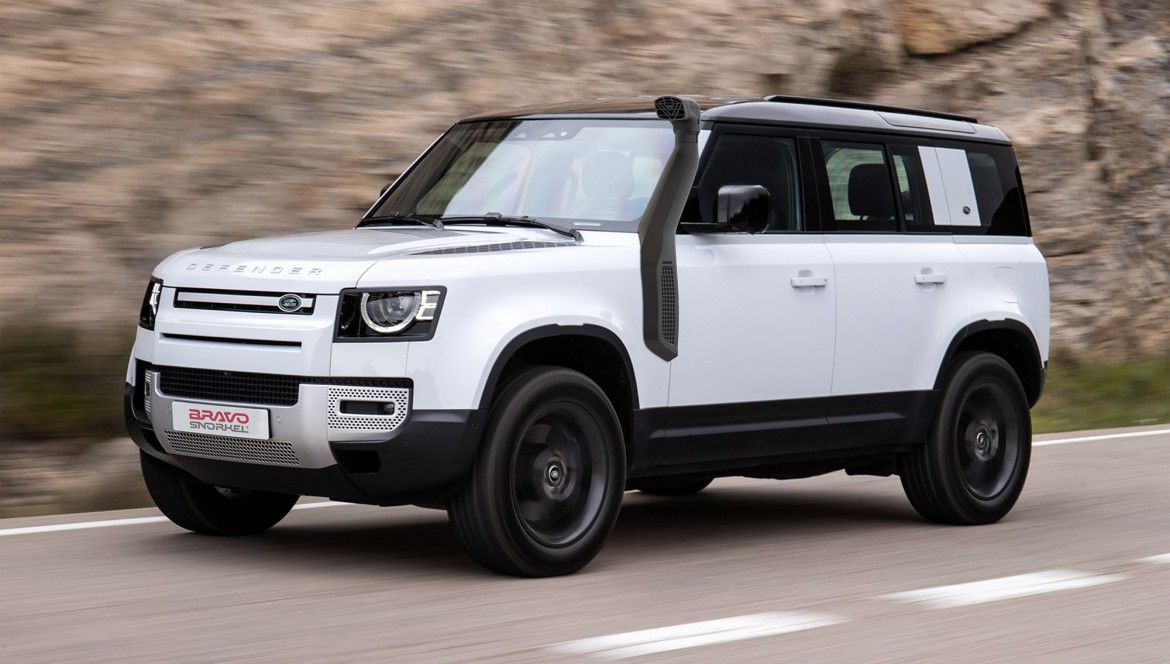 We knew that the quintessential British off-roader would come stomping through renewed as the great 4wd it has always been. This is why a snorkel that was in line with its imposing design was also required.
The original fin inlet is used, and unlike the original Land Rover snorkel, this snorkel is totally watertight. A polyethylene tube from the snorkel to the filter is included in the kit, to replace the flimsy and breathable original conduit. In this way the car will be prepared to face any fording of water with total safety for the engine.
In addition, having a removable head will allow us to replace it with a cyclonic pre-filter in the dusty environments in which these tough 4wd's will normally be used.