Snorkel for the new Isuzu D-Max pickup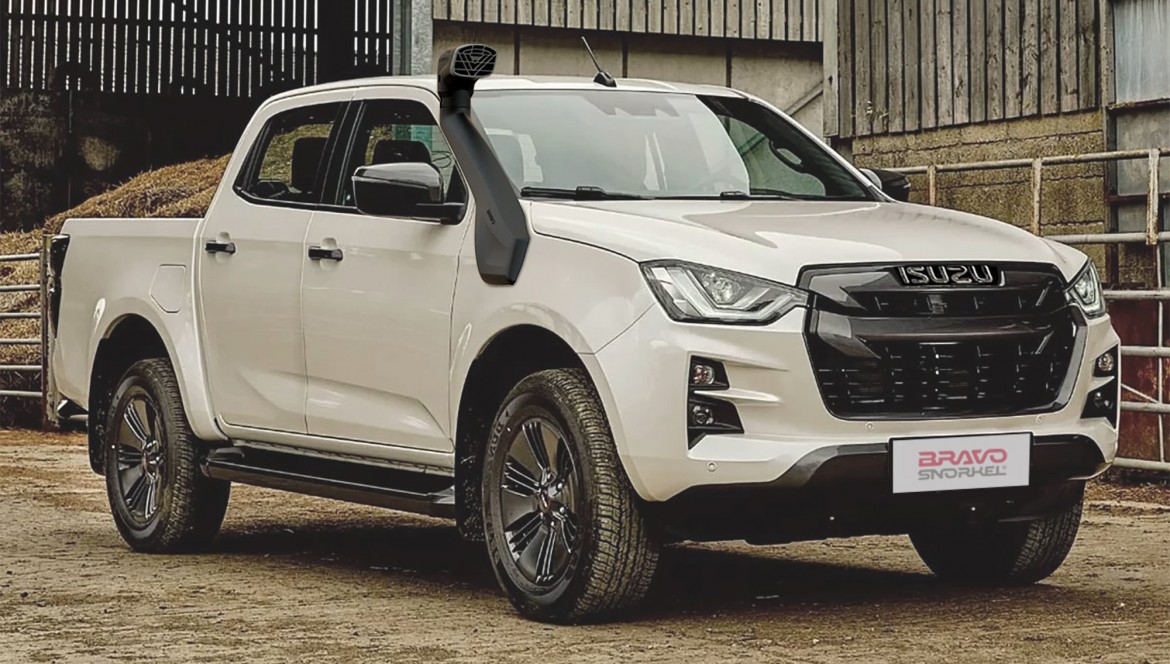 Snorkel for the new Isuzu D-Max pickup.
The launch of the kit for the Isuzu D-Max is already scheduled for September, with an innovative and exclusive design that follows the aggressive lines of its body.
Its more compact and stylish concept gives it a spectacular look while making it compatible for installation in vehicles with oversized wheel arches.

Apart from its development for the INNOVA range (ref. SIDY) with removable and interchangeable head with cyclonic pre-filters, it will also be available in the new INTEGRA range (ref. IIDY) with a one-piece design following the line of the windshield.

Both kits are offered as always with all the elements for installation and include their corresponding European manufacturing certificates.