SJJL Bravo Snorkel for Jeep Wrangler JL and JT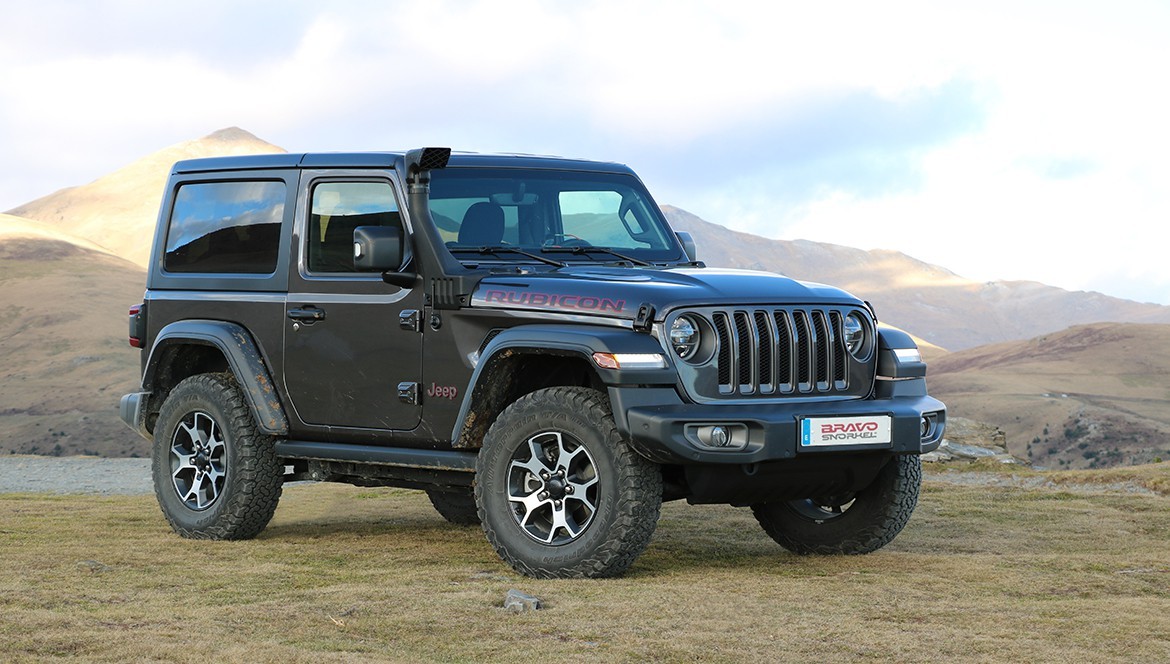 New: SJJL Bravo Snorkel for Jeep JL in its two standard and compact versions.
This new snorkel was presented at the end of last year in Italy, and now it is finally reaching the market in the two expected versions, standard and compact.

The first will be available in June, with the typical configuration of the replaceable head for users who need the most demanding wading capabilities, that is, the need for the installation of the cyclone pre-filter for extremely dusty conditions.

The compact version is specially designed for those owners of a Wrangler who love to roll out the windshield in the summer but still need to protect the engine, with considerable capacity and offering fresh air for the best performance. Expected availability for mid-summer.

Both snorkels can be installed in less than 15 minutes and the two are compatible, so the standard can be replaced with the compact in 5 minutes and vice versa. The configuration of the sleeves provides the required airflow for the engine, Bravo went to great lengths to maintain the air passage sections and made a configuration that does not require any cut or hole in the vehicle.
The shorter replaceable antenna will be included in the kit.

This kit is set to become one of the best sellers by 2020!